Testimonials
Actors study years with Susan and become working professionals,
many starring in film, theater or on their own series.
Testimonials for Acting Coach Susan Giosa

Autumn Reeser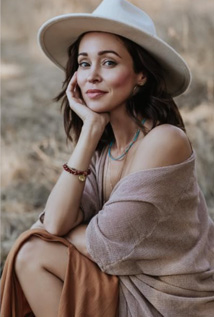 "Susan Giosa understands the depth of the human spirit. She teaches you to tap into that part of yourself that is deepest and most personal and use it to enrich your art. Susan taught me how to take risks, both emotionally and physically and it completely changed the level of my work. When I see "She cries" in an audition scene I am no longer intimidated because I know Susan's techniques work. The quality of the dramatic work you see in Susan's class is unparelleled and is, quite simply, extraordinary.
CREDITS INCLUDE
(Film, Series Regular, Recurring Roles)
The Arrangement
Valentine Ever After
I Do, I Do, I Do
Hawaii Five-O
Necessary Roughness
Last Resort
No Ordinary Family
Entourage
Raising the Bar
Valentine
Pushing Daisies
The American Mall
The OC
Complete Savages
The Girl Next Door
Nick Tarabay
"If you're looking to be challenged and grow as a person as well as an artist and to have fun, I think Sue is the place to go for that. It's absolutely different from any other class I've been in. It's a really intimate environment where the students and even Sue become part of your family. Trust is the main thing you want with a coach and Sue is genuine, she's pure, and she's warm. So it's easy to be yourself in front of her, drop those defenses and just be vulnerable, which is what you want as an artist. When I have a job, anytime I feel like I'm disconnected or hit a wall, I do her unique exercise that opens my mind and takes me to a different place where I'm just being rather than intellectual trying to be. Get ready to workout. You'll be in for a big journey that you won't want to come back from."
CREDITS INCLUDE
(Film, Series Regular, Recurring Roles)
Pacific Rim: Uprising
Star Trek: Into the Darkness
The Veil
The Expanse
Castle
Person of Interest
Believe
Major Crimes
Burnt Notice
Crash
Spartacus
Sopranos
Joel Lambert
"Working with Susan in her classes and also private coaching has taken my career to a new level, both as an artist and in the business. My callbacks and bookings have greatly increased. Embracing her techniques has quite literally changed my life, and consequently, my acting. I now have my own series. Sue has the ability to speak deeply, and sometimes bluntly, but it's always beneficial. Working with Susan is not for the faint of heart, it will take courage and desire, but the rewards are great. If you are truly committed to being an artist, I cannot recommend Sue's techniques highly enough."
CREDITS INCLUDE
(Film, Reality Series Regular, Guest-star Roles)
Lone Target (USA) - Star of his own series
on the Discovery Channel - aka Manhunt
American Sniper
Transformers: Revenge of the Fallen
Mad Men
The Closer
Annie Monroe
"Susan helped me to find the path to healing as an artist. The class pushes students to empower themselves, a power that you can only receive when you begin to face who you are, what you want to be, your past, and your dreams. It's about owning yourself and your abilities and then having the passion to always continue to take your artistry further. Her beliefs and insight have been a blessing."
CREDITS INCLUDE
Bad Roomies
Law & Order: Special Victims Unit
Southland
House of Lies
Constantine (guest-star)
Beetlejuice 2 (short)
Southland (TNT/recurring)
House of Lies ( Showtime/Guest-star)
Member of the band The Like
Almost Human (Guest-star)
Janelle Marra
"I have studied at numerous studios in Los Angeles, and never have I felt such dramatic growth in such a short time. The greatest strides for me have come from gaining the abilty to connect emotionally to my work - from a truly deep and personal place. Not only is Susan an excellent coach but she is also in tune with the industry. She truly cares about the careers of each and every one of her students."
CREDITS INCLUDE
Modern Family (guest-star)
Bones (guest-star)
The Mentalist (guest-star)
The Big Bang Theory
Southland
2 Broke Girls
Moonlight (guest-star)
ER (guest-star)
Dirt (recurring)
Charmed (guest-star)
CSI (co-star)
The Shield
Scrubs (recurring)
Franklin and Bash (guest-star)
Kevin Sheridan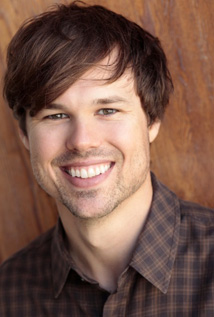 "What sets Susan apart from other teachers is that she does not disconnect the artist from the person but views both as intrinsically interconnected. She inspires her students to be fearless in their choices while adhering to the inherent truth of every moment. More importantly, Susan has an infectious passion for the art and an authentic devotion to all her students."
CREDITS INCLUDE
Grimm
The Last Ship
Hart of Dixie (series regular)
Rizzoli & Isles (guest-star)
Castle ( guest-star)
Criminal Minds
Leaving Barstow ( film) writer / producer / actor
The Closer
Justice (recurring)
Veronica Mars (recurring)
Boston Public (recurring)
Prior Credits:
American Dreams (recurring)
Judging Amy (guest-star)
Soulman (regular)
Lindsey Hutchison
"Susan has a true gift in her ability to teach her actors how to tap into the core of who they are, and bring that truth to ANY character they play. This process is much much more than teaching someone, "how to cry" (although you will be able to do that)… it is about connecting to your deepest emotional core and letting that authenticity live through your character. Sue is undoubtedly THE best coach and teacher to get you there! She is also my go-to for private coaching - always finding something in the script that the rest of us miss. Many of the jobs I have booked were a result of my coaching with her. She will push you beyond what you ever thought you could achieve as an actor! A brilliant actress in her own rite, she brings value and insight to anyone from the beginner to the professional actor."
CREDITS INCLUDE
The Arrangement (series regular)
Valentine Ever After (TV movie)
I Do, I Do, I Do (TV Movie)
Hawaii Five-O (recurring)
Necessary Roughness (recurring)
Last Resort (series regular)
No Ordinary Family ( series regular)
Entourage (recurring)
Raising the Bar (recurring)
Valentine (series regular)
Pushing Daisies
The American Mall (film)
The OC (regular)
Complete Savages (recurring)
The Girl Next Door (film)
Julie Warnock
"I came to Sue as a hollowed out improv/comedy sketch actress/writer who after earning a BFA in acting from a major university had become disillusioned with acting classes and let's face it, the biz in general. I was tired of teachers telling me to "go deeper," "I didn't believe that," "make it funnier" The difference with Susan, is that she can actually TEACH you HOW to emotionally endow your work. Once I was able to emotionally connect to my characters it unlocked a whole new level of comedy for me. As a master actress herself, Susan also has a wide depth of understanding of script -- she is BRILLAINT at breaking down both comedy and drama. She teaches you how to unzip & empower yourself- it will change your life and your work. She is seriously the best kept secret in LA and I like her better than my own Mom."
CREDITS INCLUDE
I'm Dying up Here (played Cher)
Roomiez (comedy series) - Funny or Die / Sarah Silverman
(Directed by Susan Giosa)
Comedy Writer (feature film) development deal with Story Factory
Ford National Commercial
George Lucas Strikes Back (short)
Slick Gigolo Sketch Comedy
Celebrities Anonymous (2009) (TV)
Showered and Ready Sketch Comedy-Actor/Writer/Producer
Fries on the Side Sketch Comedy-Cast /Writer (Chicago Sketch Festival)
AB3 Comedy Improv Group 3 years
Fluffy Bunnies in Fields of Daisies (Yvonne)
Groundlings)
Mikal Vega
"The Susan Giosa acting workshop has been a phenomenal resource for getting in touch with my emotional core. Susan's unique approach to acting brings about a profound understanding of one's individual psyche and what holds actors back from their true potential, the fear of judgement. Susan is as passionate about acting as she is about the actors career which, for me, as a retired Navy Seal became readily apparent as early as the class audit. She listened intently to what my desires were as an actor. I highly recommend this class for anyone looking to expand their emotional threshold and utilize the whole of their instrument."
CREDITS INCLUDE
NCIS: Los Angeles
The Last Ship
Grimm
Black (series regular)
Hawaii Five-O (co-star)
Dallas (co-star)
The Last Ship (TV movie/pilot)
Chuck (TV)
2011 Transformers: Dark of the Moon
Grimm
Sascha Alexander
"I never knew how much I could feel, imagine, or create until I studied with Sue. Her emotional techniques are so unique, and so profound, that they have opened up whole different sides of my acting and of myself. I discovered what it meant to truly live in the emotional stakes of my characters and play roles that I never would have known how to play before. Thanks to my time at the studio, I know myself as an artist and as a human being in a fuller and clearer way. I spent years in other acting classes not knowing what was missing until I found Sue."
CREDITS INCLUDE
Masters of Sex
Dating Daisy (film) - lead
Fifi: Cat Therapist (series regular)
Bones (guest-star)
Blue Movies - lead/award-winning webseries
Loudspeaker - original solo piece/Critic's Pick
4 Commercials (2 National)
Tom Bresnahan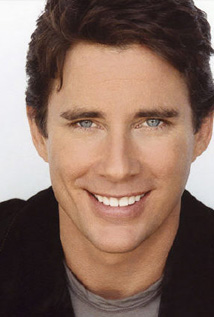 "I first met Susan when we studied together in Larry Moss's advanced acting class. I knew her as an extremely talented actress who worked all the time. As a teacher I find her insights and understanding of the craft invaluable. Her class is similar in style and quality to Larry's. She stays true to his approach to the work while expanding on it by adding her own unique techniques developed from her personal experiences as a working actress."
CREDITS INCLUDE
Charlotta-TS
All I Want for Christmas (tv)
Crossing Jordan (recurring)
Justice (guest star)
Freddie (recurring)
Overthere (guest star)
CSI: NY (guest star)
*Producer credits available on IMDB
Louie Alegria
"Susan's class teaches serious craft. However, by utilizing the skills she teaches and applying them to the commercial world, I've booked 7 National commercials in less than two months. Susan loves to teach and loves her students. I am grateful for her generousity and compassion. Her class has changed my life, both professionally and personally."
CREDITS INCLUDE
The Arrangement (series regular)
Valentine Ever After (TV movie)
I Do, I Do, I Do (TV Movie)
Hawaii Five-O (recurring)
Necessary Roughness (recurring)
Last Resort (series regular)
No Ordinary Family ( series regular)
Entourage (recurring)
Raising the Bar (recurring)
Valentine (series regular)
Pushing Daisies
The American Mall (film)
The OC (regular)
Complete Savages (recurring)
The Girl Next Door(film)
Stephanie Bast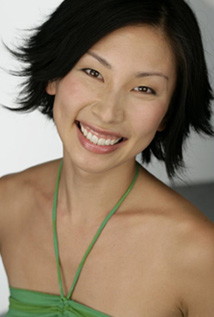 "After 15 years of training in NYC, I found what I was looking for in LA with Susan. It is more than scene-study; it is life-study. Susan spotted 2 major limitations I had within minutes of meeting me and she was dead on.Through her exercises and care for me as a person and student, I have advanced to a level I never knew possible in such a short amount of time. I am the confident actress I deserve to be and becoming the person in life I choose to be."
CREDITS
Gilmore Girls: A Year in the Life
Bunheads (TV)
Numbe3rs (TV)
No Ordinary Family (TV)
Walmart (commercial)
Toyota (commercial)
Prior credits:
Numbers
The Jury
Law and Order
Nine - Broadway
Robin Ray Eller
"I came to Susan Giosa's workshop because I had what I felt I were "holes" in my acting. With Susan's help, I've learned to reach beyond my comfort zone as an actress by embracing my strengths and having the courage to journey to the unknown. Susan's emotional warm-up has taught me to use my life experiences when exploring the essence of characters and maintan a simple truth to my acting while telling a story. Whether it's drama or comedy, Susan is capable of breaking down a script in great detail. Her script analysis has been invaluable."
CREDITS INCLUDE
Open House (TV series)
The Young and the Restless (Principle)
Towne Street Theatre 2nd Play Festival (lead)
Getting Along Famously (Broadway/Studio Recording)
Bernie Mac Show (co-star)
General Hospital
Ragtime (LA Company)